Friday Schedule:
2:00 PM Ecstatic Dance

Saturday Schedule:
8:00 AM Sound Bath
9:30 AM Yoga
12:00 PM Embodied Movement Activation
2:00 PM Hula-Hoop Workshop
4:00 PM Ecstatic Dance
Sunday Schedule:
9:00 AM Primal Flow Vinyasa
11:00 AM Singing Workshop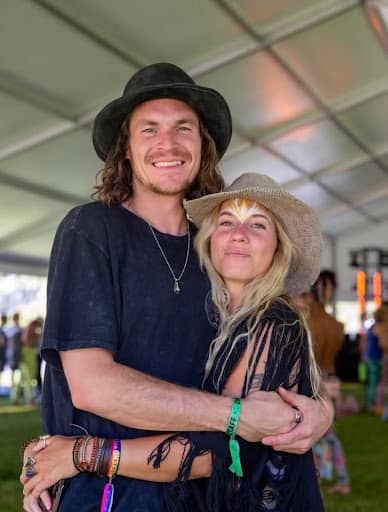 Macy Petty & Max Havens
Ecstatic Dance
​​Bios: 
Macy Petty is a local Aspen yoga instructor. She completed her 500 cert in Atl, Ga with Bethany Vaughn. She started her training in Power Vinyasa with Ana Forest style mixed in, 26 & 2. She is now trained and passionate about Hatha, Breathwork, Inversions and Ecstatic Dance (creator of @ecstaticdanceaspen).
From the big city of Atlanta to pearl streets of Boulder and now a full time resident of Aspen. Macy brings her primal, balanced, powerful movements, philosophy, and Shakti energy to every class!
Max Havens aka MoonSailor, comes from a percussion background and has been traveling the world for nearly 10 years expanding his wide variety of global sounds, while connecting with the cultures that create them. He radiates positive vibrations as he finds himself at the center of any and every dancefloor, and behind any drum. Max will be sure to curate a primal rhythmic set for this flow guided by Macy Petty.
Class description: 
Experience the transformative power of @macyyogaa & Max's "Primal Connection Flow" Ecstatic Yoga class! Prepare to embark on a journey that encompasses your body, mind, spirit, nature, and the beautiful community of souls surrounding us. Macy and Max have crafted a unique flow that transcends the ordinary and invites the extraordinary magic of life to unfold. In their Primal (Vinyasa/ecstatic) Flow, they guide you to break free from habitual movements and discover the boundless potential within. By embracing this practice, you'll unleash a symphony of unique, innate movements that strengthen your physique, cultivate spiritual well-being, foster equanimity, promote healing, and empower yourself on every level. Join Macy & Max in an immersive experience where you'll be guided through a series of mindful and dynamic sequences. Their expert instruction and intuitive guidance will lead you to new depths of self-discovery, as you forge a deep connection with your body, mind, and the world around you. Don't miss the opportunity to be part of this transformative yoga class.
Secure your spot now and unlock the magic within you as you move, breathe, and connect with a vibrant community of souls.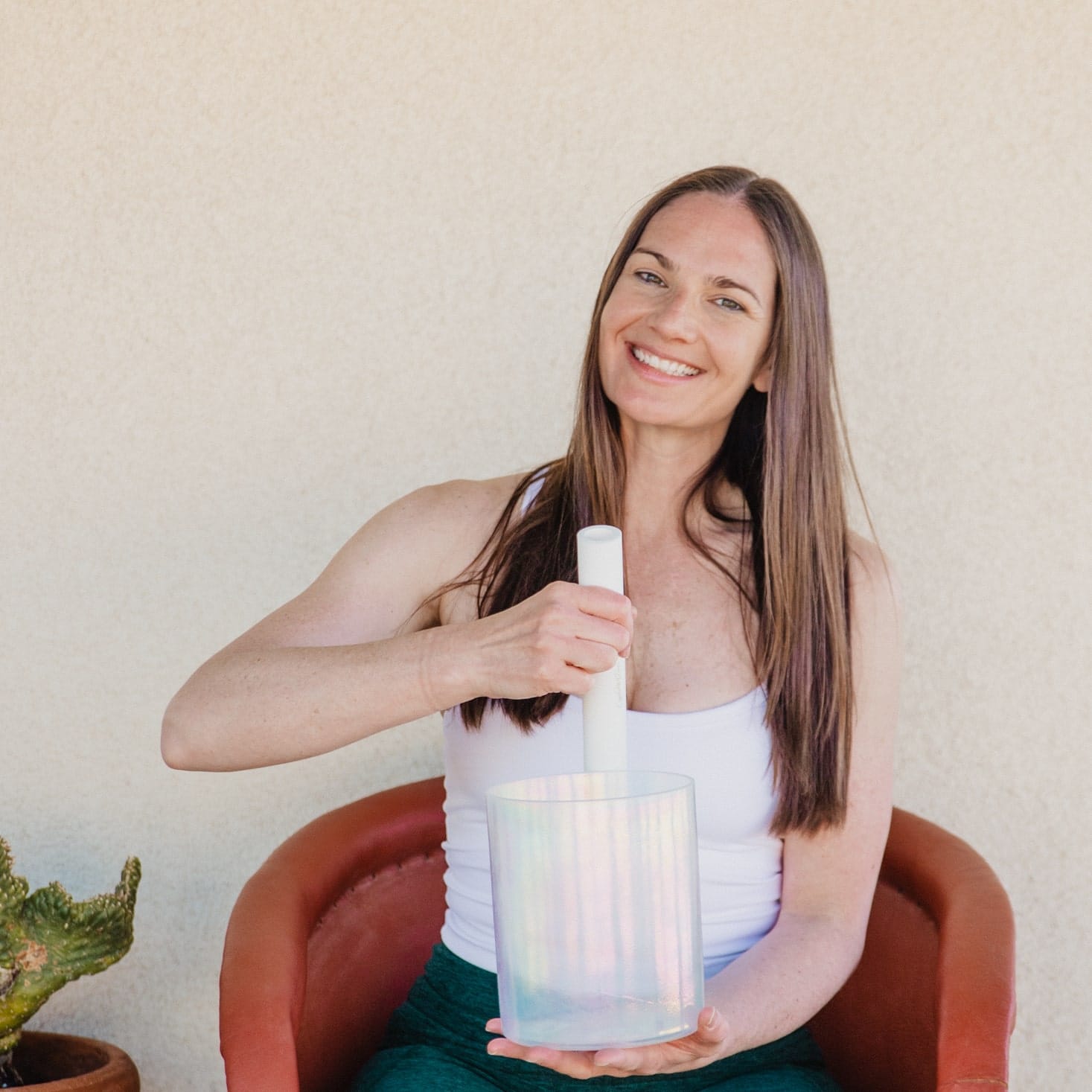 Danielle Klein
Sound Bath
Bio: 
Danielle is a Sound Alchemist, ThetaHealer, Meditation & Energy Embodiment Instructor, Sound Healing Trainer & Retreat Leader. She began composing music in early childhood years and continued her music theory studies throughout college. She weaves together the energetic system of kundalini yoga, chakras, the elements of nature, the sacred energy of crystals and ThetaHealing® to guide you on a blissful sound journey. Danielle's mission is to help you come back to the place we call home, that is already within you.
Contact:
Instagram: @SpiritualBizCoach

Facebook: Spiritual Biz Coach

www.DanielleKlein.com
Class description: 
Join us for the ultimate self care practice. Come relax, release and rejuvenate as you immerse yourself in the vibrations of the Crystal Alchemy Singing Bowls, chimes, Grotta Sonora Gong and other healing instruments. The sound waves can help you release trapped emotions, quiet an overactive mind, melt away stress and overwhelm, promote peace and calm, recalibrate your energy centers and activate your parasympathetic nervous system for deep rest and repair.
Fully surrender into the vibrations of this cosmic energy sound experience. Allow yourself to transcend into another realm while you expand past the limitations of the mind.
Bring a yoga mat and lay down comfortably during this powerful healing session.
Ally Morrison
Yoga
​​Bio: 
Ally Morrison teaches Hatha and Meridian Flow Yoga that is heart-centered, cultivating an unshakable inner strength. She lights up your alignment with pathways of energy that come alive with anatomy awareness. Ally is an Experienced Yoga Teacher E-RYT-500 and Continuing Education Provider YACEP with Yoga Alliance. A master bodyworker of 25 years, she wrote the Fabric of Fascia Release Manual to support an investigative approach to your structural, adhesive and energetic pain. 
Class description: 
Sun & Light Yoga – Welcome to Grovestock! Savor your morning and enjoy every moment as you warm, move and awaken your energy with yoga practice. Brighten your inner body with breath. Strengthen your body with tone and awareness. Reset your vibe with energy path wakeups. Expect Sun Salutes and a Chi Gong warmup, then layer on Standing Poses and Shoulder Openers to arrive at your most radiant morning self. Special live music accompaniment. This class is suitable for all-levels. 
Contact:
Learn more at www.allymorrison.com
Olivia Pevec
Sing
Bio:
Olivia Pevec is and artist of many Media based in Carbondale, Co. Her favorite kind of art to engage with is that which arises from a group of people open to its potential. She finds this daily in her work as a teacher at Colorado Rocky Mountain School and practiced it for more than a decade as a singer and song writer with the band LET THEM ROAR, formerly, All the Pretty Horses. Olivia adheres to the notion suggested by Author Douglas Adams that we are here on earth to find the question as the answer we already have. Her mission is to inspire question seeking in others through exploration of the magnificent instrument we all inhabit as long as we are alive: the Body. Through her seeking she Came upon the Margolis Method of performance training which sees human behavior being expressed through Gravity and the Breath. Olivia sang from birth and has studied singing and song writing with a host of masters including Pat Pattisen, Rebecca Fulsom, Bonnie Draina, and Paul Riesler to name only a few
Class description: If you can speak then you can sing with Olivia Pevec. 
Our culture of individualism and talent seeking has silenced enough people. Singing is for everyone and I invite you to come, claim your voice and feel it doing its work for your body. 
In this one hour workshop Olivia will lead a group through grounding into curiosity and exploration of our vocal instrument. Then we will play with simple songs and if we're really brave and game we'll write a song together. The emphasis will be on supportive group singing and there will be opportunity for those who wish to sing out without reserve to do so.
Katie Smith
Embodied Movement Energy Activation
Bio:
Emerging intuitive spiritual mentor and shamanic sound frequency and crystal energy healer Katie (also known as "Sol Luz" of Light Anchor Alchemy) discovered her life's soul work of guiding people to connect with the power of their inner wisdom and capacity for unconditional love through the energy of the open heart following her own spontaneous spiritual awakening while living in Mexico in 2021 and 2022. She brings forward skills from her former occupations as a professional performer to her new offerings in order to be of service to audiences and help raise the consciousness frequency of the planet in a new way.
Class description: Katie's offering at Grove Stock 2023 will be a late morning session guided embodied movement energy activation to help the group ground, drop into the heart space, and activate more life force energy. The community will move together to shamanic tribal dance music for 30-40 minutes, and then rest in a savasana for 15-20 minutes with the healing frequencies of live Tibetan bronze singing bowls and gongs to help integrate the individual and group inner shift to connect heaven and earth through the physical vessel.
Claire de L'Arbre
Tea Ceremony
Bio:
Claire de L'Arbre has lived in the Roaring Fork Valley since 2011 after the nature, wilderness, and community called her to stay. A California native, the seasonality of Colorado evokes pleasure in the moment and gratitude for the cycles of growth, harvest, and rest of the natural world, including the seasons in each of us.
Class description: Each tea ceremony is an invitation to take a pause, sit in peace and good relation, and connect with self, each other and nature.
Learn about different herbs and their properties, and enjoy creating an herbal blend (tisane) with a partner in a shared teapot as we discuss the ways we, and these herbs, moments, connections, and land that grows them, can support those needs. Claire is in a space of exploring ceremony, connection, natural abundance, movement, conscious communication, and balance.
Dustin Eli
Artist
Bio:
Dustin is a Father, Artist, Musician, Technologist, & Mystic. His main inspiration for all his artistic expressions is the great beauty of the wild world and the desire to help others to live more awake, empowered, and connected lives. It is this interconnection of all things that drives his exploration of beauty in all of his creations. He loves to work with ancient wisdom, sacred geometry, digital media, technology, sound, energy, and music to inspire a more beautiful world. 
You can find his art, music, and mystic teachings at dustineli.com