Tune Into U Space
Friday:
2:00pm – 3:30pm Ecstatic Dance
Saturday:
8:00am – 9:00am Sound Meditation
9:00am – 10:30am YOGA
3:00pm – 5:00pm Ecstatic Dance
Sunday:
9:00am – 10:30am Primal Flow Vinyasa
11:00am – 12:00pm Sound & Vocals w/ Olivia Pevec
Meet Our Teachers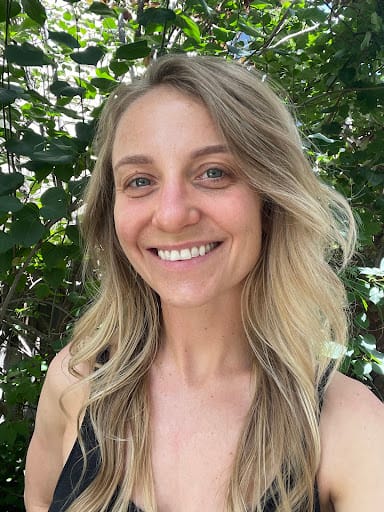 Hannah Bare
A health and community driven Product Designer working for a mindful food tracking company. She thrives on healthy movement for the mind, body, and spirit. She finds her vitality through yoga, dance, meditation, growing food, and connecting in nature.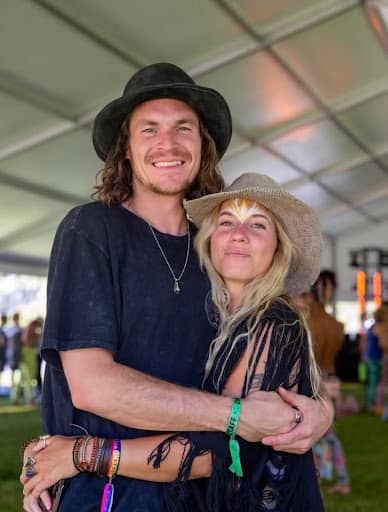 Macy and Max
Experience the transformative power of @macyyogaa & Max's "Primal Connection Flow" Ecstatic Yoga class!
Prepare to embark on a journey that encompasses your
body, mind, spirit, nature, and the beautiful community
of souls surrounding us. Macy and Max have crafted a
unique flow that transcends the ordinary and invites
the extraordinary magic of life to unfold.
In their Primal (Vinyasa/ecstatic) Flow, they guide you
to break free from habitual movements and discover
the boundless potential within. By embracing this
practice, you'll unleash a symphony of unique, innate
movements that strengthen your physique, cultivate
spiritual well-being, foster equanimity, promote
healing, and empower yourself on every level. 
Join Macy & Max in an immersive experience where
you'll be guided through a series of mindful and
dynamic sequences. Their expert instruction and
intuitive guidance will lead you to new depths of self-
discovery, as you forge a deep connection with your
body, mind, and the world around you. du
Don't miss the opportunity to be part of this
transformative yoga class.
Secure your spot now and unlock the magic within you
as you move, breathe, and connect with a vibrant
community of souls.
Emily Longfellow Yoga
Danielle Klein Sound Meditation
Olivia Pevec